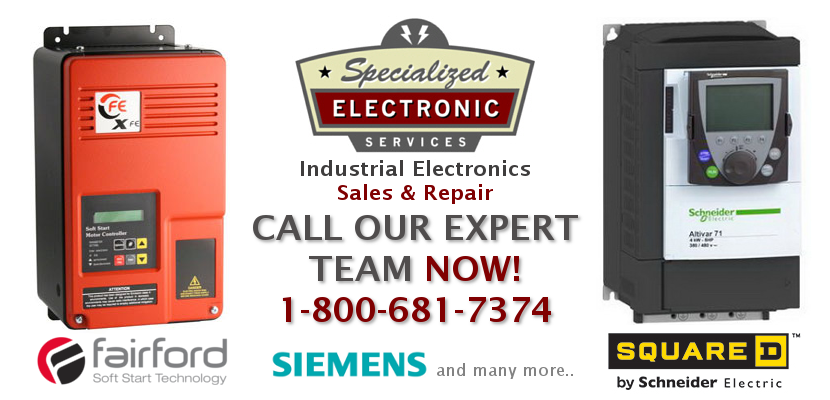 Specialized Electronic Services sells and repairs most vfd's and related equipment. The variable frequency drive you are looking for could possibly be replaced with a higher quality more economical model, call us for details on purchasing a variable speed drive that fits your needs.
We sell and repair, vfd drives, variable frequency drive, variable speed drive, vfd drive repair, is what we do.
We also sell, service and repair Circuit Boards of all types • AC Drives Sales • AC Drive Repair • Variable Frequency Drives • DC Drives • Servo Drives • Power Supplies • PLC's (Programmable Logic Controllers) • inverters • Card Access Security Systems • Tension Control Systems • Winder Control Systems • CNC Machine Tool Controls • HVAC Control Systems • Electronic Clutch-Brake Modules • Air Ionizers • Timers • Counters • Encoders • Lasers and Laser Systems • Spindle Drives.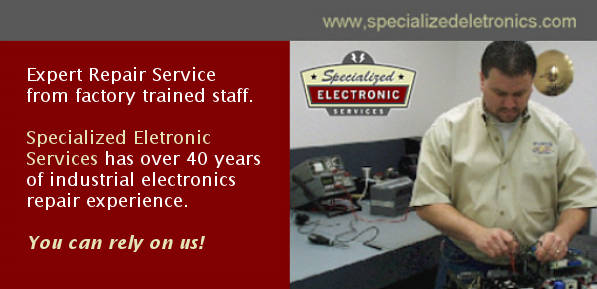 Quality Repairs: Our electronic technicians and engineers are fully trained to use the latest technology to test and repair your variable frequency drive or other electronic equipment such as lasers. We have the capability to repair your circuit boards down to component level. We have the capability to load test your vfd drives up to 100 horsepower and your power supplies to 200 amps in our custom-built load bank room. Larger vfd drives and equipment can be load simulated. Specialized Electronic Services offers a 6 month warranty from the date of installation on most repaired items.
We sell and repair on-site most major manufacturers vfd drives: abb drives, allen bradley vfd, altivar drives, baldor vfd, cutler hammer vfd, control techniques unidrive, danfoss drives, emerson drives, eurotherm drives, fairford electronics ltd, fuji vfd, hitachi vfd, magnetek drives, mitsubishi vfd, schneider drives, siemens vfd, square d vfd, telemecanique vfd, teco vfd, toshiba vfd, weg vfd drives, yaskawa vfd, and many others.
CALL NOW TOLL FREE: 1-800-681-7374