Danfoss AC Drive Sales, Danfoss AC Drive Repair and Service,  AC Drive Repair, AC Drive Sales
At Specialized Electronic Services, we are a Graham Danfoss Service and Warranty Center in the Southern U.S., and we are experts in Danfoss AC Drive repair. We can sell, service, and repair the entire Danfoss product line. At Specialized Electronics we have completed four classes at the factory for repair and service work on Danfoss and Graham drives. We have extensive design and start-up experience with all Danfoss products.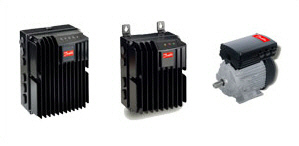 Below is a partial list of the Danfoss units we have worked with. Be sure to contact us for any application, sales or service questions you may have. We have Danfoss AC drives for sale today so call us to compare pricing if you feel you have been paying too much. Call and ask for sales or service at 1-800-681-7374. If you need to retrofit out an obsolete Danfoss unit we can help wire in and program a current product today. If you are down and need to be up and running call us today to take care of your Danfoss / Graham AC drive needs. We do work in the field 24 hours a day 7 days a week.