ASIRobicon AC Drive Sales, ASIRobicon AC Drive Repair and Service,  AC Drive Repair, AC Drive Sales
At Specialized Electronic Services, we sell and repair and start up Robicon AC drives. We are experts in Robicon Drive repair. We can sell, service, and repair the entire Robicon product line. Specialized Electronics has extensive experience in retrofitting out old obsolete Robicon systems and drives. Many of our customers have come to rely on us for maintaining their obsolete units as well when the cost of replacement is too prohibitive. We have extensive design and start-up experience with all Robicon products. As many people are aware Robicon was bought out and if you are having problems with service or parts call us today and we can retrofit out your old unit with a current AC drive today.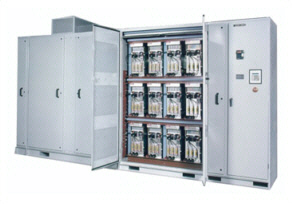 Below is a partial list of the Robicon units we have worked on. Be sure to contact us for any application, sales or service questions you may have. We have Robicon AC drive sales often so call us to compare pricing if you feel you have been paying too much. Call and ask for sales at 1-800-681-7374.
Robicon 420766.16 AC Drive Repair
Robicon 441008.00 AC Drive Repair
Robicon 447070.00 AC Drive Repair
Robicon 4603A4.00 AC Drive Repair
Robicon 463990.01 AC Drive Repair
Robicon 460R29.03 AC Drive Repair